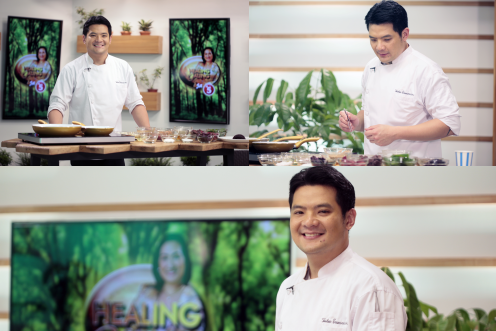 Healing Sangkap: Mango, Carrot, Banana, Celery Shake
Season 2, Stress
Posted November 8, 2015 by admin
Ingredients:
½ pc. Ripe Mango, cubed
1 pc. Banana
½ pc. Carrot, cubed
1 stalk Celery (green part), chopped
¼ cup Watermelon, seedless, cubed
¼ cup Papaya, cubed
1cup Crushed Ice
Honey or Simple Syrup as needed
½ tsp. Rock Salt
Fresh Basil to taste
Fresh Mint to taste
Combine everything in a blender. Puree until smooth. Pour water or fruit juice if needed.
Pour in a glass, garnish with fresh herbs and serve with straw.