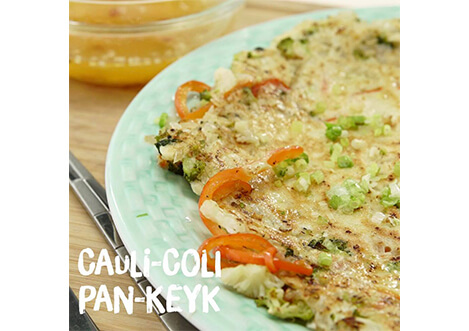 Wellness Recipes: Breastmass
Posted May 18, 2017 by admin
WELLNESS RECIPES ni Chef Jeremy
RECIPE: CAULI-COLI PAN-KEYK (PAJEON, a Korean pancake)
Ingredients:
Veggie water:
1 tbsp vegetable oil
1 large red bell pepper (seeded and julienned)
4 cloves garlic (minced)
1 medium white onion (minced)
1/2 cup cauliflower
1/2 cup broccoli
1/2 cup water
Seaweed salt
Pepper
Vegetable oil for frying
Batter:
1 large egg
1 cup all-purpose flour (sifted)
1/2 cup vegetable water
1 cup chopped onion leeks
Seaweed salt
Pepper
Dipping sauce:
1 large fresh orange (boundary ng hinog and hilaw para manamis asim)
Pinch seaweed salt
Pepper
1/2 tsp grated garlic
Sesame oil to drizzle
Healing galing honey to add (adjust to your desired tamis)
Sesame seeds for garnish
Chili flakes
Procedure:
In a non stick pan, sauté onion garlic and bell pepper.
Add the rest of the ingredients of the veggie water. Then add the 1/2 cup of water.
Simmer for a minute and turn of the heat and let it cool.
Strain the mixture and remove water.
Bring the veggies back in the pan and drizzle some sesame oil.
Make the batter. In a mixing bowl, sift the flour and add the rest of the batter ingredients.
Cook the mixture as if you're cooking a pancake, in a small round non stick pan, add the veggies and pour some batter. Cook for 2-3 minutes per side.
Top with onion leeks and serve with the dipping sauce.