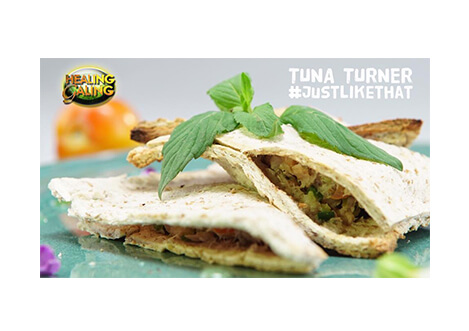 Wellness Recipes: Coronary Artery Disease
Posted September 7, 2017 by admin
WELLNESS RECIPES ni Chef Jeremy
RECIPE: TUNA TURNER (Tuna turnover)
Equipment needed:
Oven toaster
Rolling pin
Fork
Silicon brush
Ingredients:
3 pcs sugar free wheat bread
1/2 a small can tuna in brine (drained and flaked)
1 native tomato (seeded and minced)
1/2 cup finely diced cucumber
1/3 cup grated cheese
2 cloves grated garlic
1/4 cup chopped spring onion
Some Healing Galing Honey
1 egg (egg whites)
Healing Galing Seaweed salt
Pepper
Procedure:
Combine all ingredients in a mixing bowl. (Except for the bread) season with a little seaweed salt and pepper. Set aside.
Flatten the bread using a rolling pin. You may trim the edges (if so, add the trimmings on the tuna mixture). Add a spoonful of your tuna filling.
Fold and crimp the edges with a fork. Brush with some egg whites to seal the deal.
Pop in the oven toaster for 4-5 minutes per side.