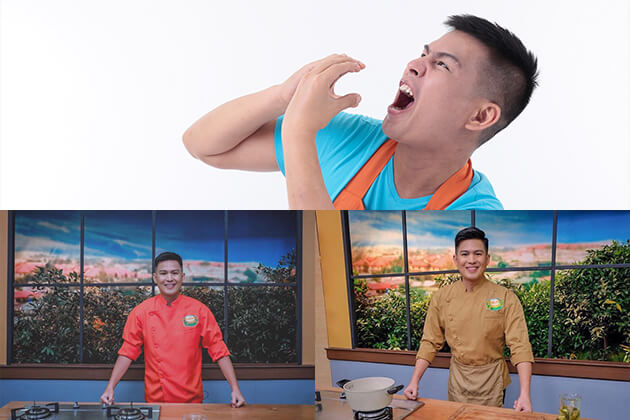 Healing Sangkap: Raw, Raw, Raw Your Boat! (Fresh Salad on Cucumber Boat)
Season 9, Nasal Polyps
Posted November 6, 2017 by admin
Equipment needed:
Ingredients:
1 medium sized cucumber (trimmed and par boiled)
2 native tomatoes (seeded and julienned)
3 small red radishes (cut in half then sliced very thinly)
1/4 cup red onion (minced)
1/2 red apple (diced and soaked so it doesn't oxidize)
1 tbsp minced celery
2 tbsp julienned carrots
Seaweed salt
Pepper
Dressing:
1 tbsp healing galing honey
3 tbsp fresh orange juice
Seaweed salt
Pepper
Procedure:
Make the cucumber boat: julienned the quarter of the cucumber then par boil the remaining part for 30 seconds
Combine all the vegetables in a large mixing bowl and season with seaweed salt and pepper.
Make the dressing and toss it with the veggies.
Plate over the cucumber boat.