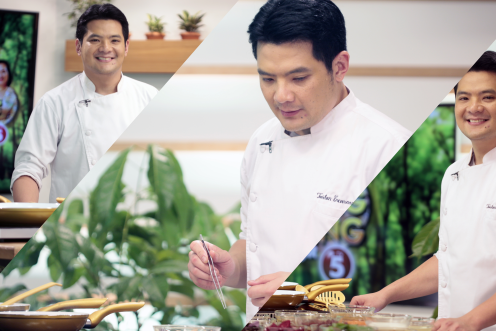 Healing Sangkap: HG Bulanglang
Season 4, Parasites / Bulate
Posted May 10, 2016 by admin
Ingredients:
Water or vegetable stock as needed
1cup Upo, sliced
1/4cup red onions, sliced 
5-10g talbos / usbong ng san francisco
5-10g talbos / usbong ng kamote
5-10g tsaang gubat
5-10g niyog niyogan
5-10g bayabas 
Seaweed salt as needed
In a pot, combine broth, upo and onions. Bring to a boil and simmer until upo are tender. Season with seaweed salt and add the rest of the ingredients. Serve with steamed rice.