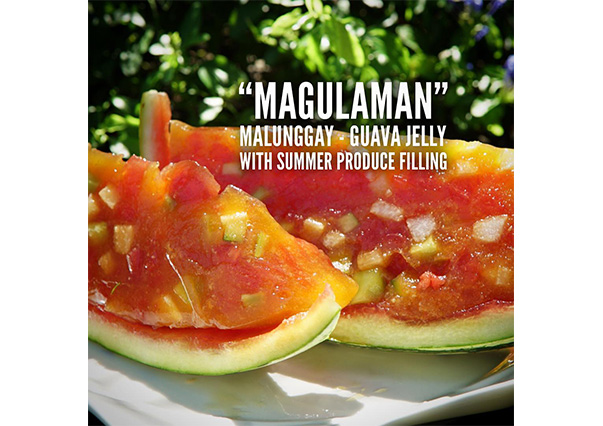 Wellness Recipes: Meningioma
Posted May 28, 2018 by admin
WELLNESS RECIPES ni Chef Jeremy
RECIPE: "MaGuLAMAN" (Malunggay – Guava jelly with summer produce filling)
Ingredients:
1/2 pisngi of seedless watermelon (scoop and dice the meat and reserve the shell/casing)
1/2 cup singkamas (diced)
1/2 cup cucumber (diced)
7 cups water
1 bundle malunggay
2 packs clear alsa powdered gulaman
1 cup guava puree (made ahead of time)
1/2 cup honey (as needed)
Procedure:
Make malunggay water by boiling 7 cups of water with malunggay leaves with stalk. Simmer in low heat for 10 minutes and set aside. Make sure to remove / strain the leaves.Add guava puree and powdered gulaman. Keep stirring.
Add in diced watermelon, diced cucumber and diced singkamas.
Before it cools down, you may add some honey.
Let it set in the watermelon shell and refrigerate for about an hour until it sets. Cover with cling wrap.
Slice and serve!