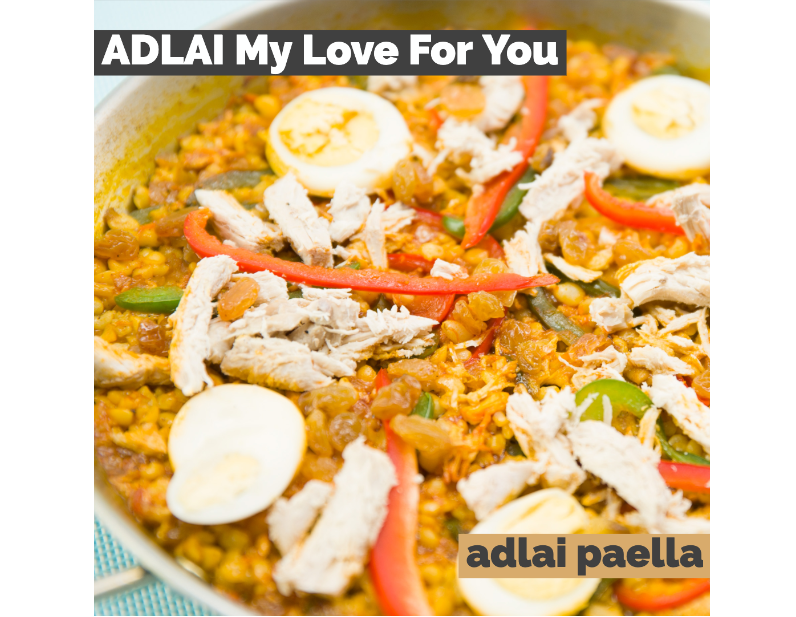 Healing Sangkap: ADLAI MY LOVE FOR YOU (Adlai Rice Paella)
Season 15, Ovarian Mass
Posted January 13, 2020 by admin
Equipment needed:
Paellera or a nonstick pan with cover and lid
Ingredients:
2 cups adlai
2-3 cups chicken stock
1 cup chicken breast (cut into strips)
1/2 white onion bulb
2 tbsp finely minced garlic
1/2 cup red bell pepper (seeded and julienned)
1/2 cup green bell pepper (seeded and julienned)/li>
1/3 cup annato seeds
1/3 cup raisins
1 hard boiled egg (sliced)
3 tbsp vegetable oil
Seaweed salt
Pepper
Procedure:
1. Heat vegetable oil in paellera and sauté annato seeds. Remove annato seeds
2. Sauté the rest of the ingredients then pour in chicken stock
3. Top with hard boiled egg, chicken strips, red bell pepper, green bell pepper.