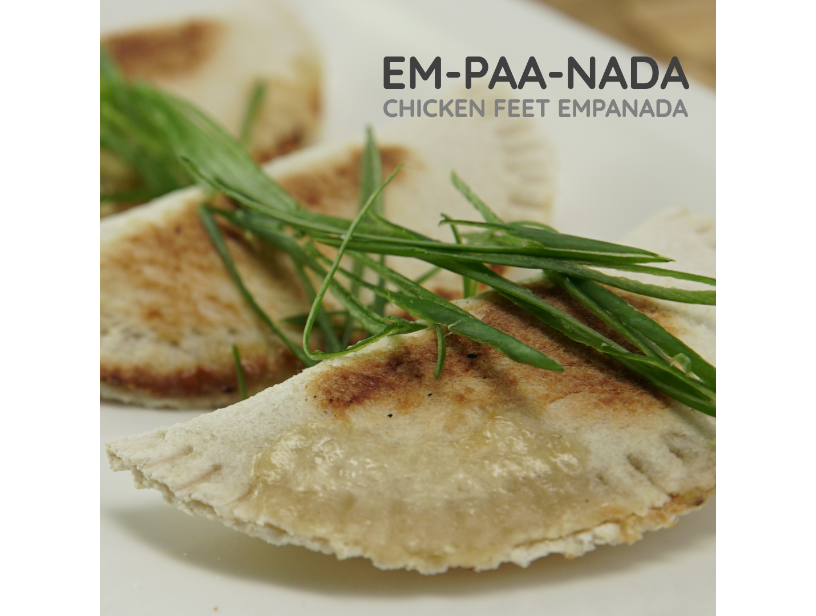 Healing Sangkap: EM-PAA-NADA (Chicken Feet Empanada)
Season 15, SEIZURE EPILEPTIC HEART DISEASE
Posted January 13, 2020 by admin
Equipment needed:
Oven toaster
Rolling pin
Fork
Round cookie cutter (circumference enough to cut the bread just right)
Ingredients:
7-8 cups malunggay water
1 cup finely chopped chicken feet, boiled in malunggay water (prepared ahead of time)
1/3 cup chicken thigh (boiled and shredded)
1/2 cup diced easy to melt cheese
1/2 cup freshly chopped spring onion
Sauce ingredients:
1/2 cup chicken stock (pinagkuluan Ng chicken thigh)
1/2 cup honey
1 tbsp HG Seaweed Salt
1 clove grated garlic
Optional: brush with a little margarine before toasting in the oven
Procedure:
1. Simmer sauce ingredients in small sauce pan.
2. Toss with the rest of the ingredients. This will serve as your filling.
3. Flatten bread using rolling pin.
4. Cut using the round cookie cutter.
5. Sandwich the filling and crimp the sides using a fork.
6. Toast in oven toaster for 2-3 minutes.
Optional: may brush some margarine before toasting.