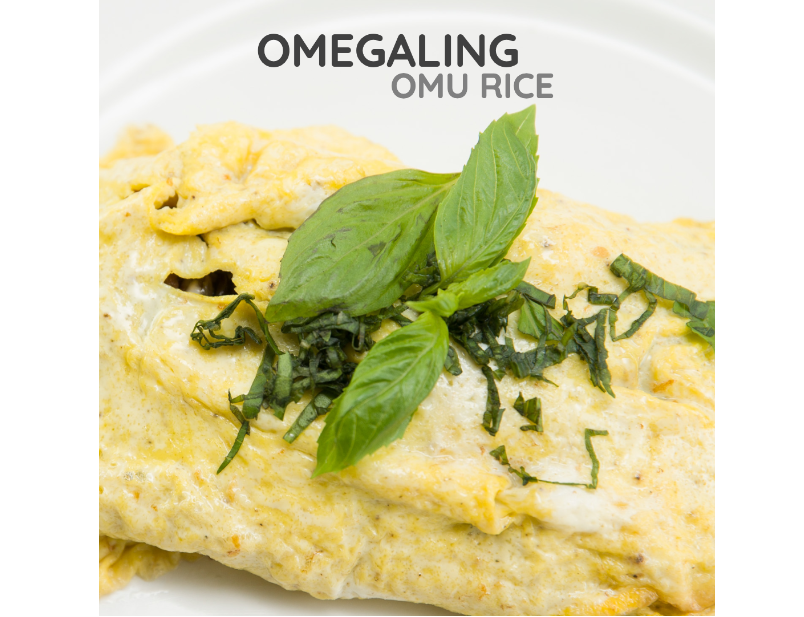 Healing Sangkap: OMEGA-ling Omu Rice / Omelet rice
Season 15, ALZHEIMER'S DISEASE
Posted January 13, 2020 by admin
Equipment needed:
Nonstick pan
Lightweight plate for turning the egg
Ingredients:
2 eggs beaten
1 cup cooked black rice
2 cloves garlic (grated)
1/2 white onion bulb (minced)
1/3 cup carrots (small dice)
1 cup fresh mackerel fillet (small dice)
1/3 cup fresh basil leaves
Spinach
HG Seaweed Salt
Pepper
2 tbsp vegetable oil
Procedure:
1. In a nonstick pan heat vegetable oil over low-medium heat.
2. Cook egg like a crepe by pouring the egg and removing the pan from the heat. Swirl it around.
3. Sauté the rest of the ingredients and use it as a filling on the egg. Garnish with basil leaves.