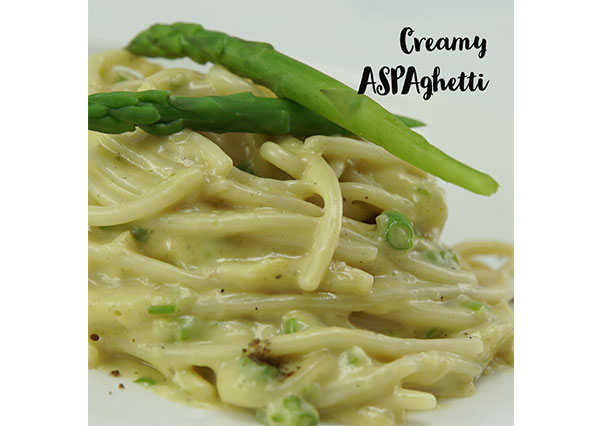 Healing Sangkap: Creamy ASPA-GHETTI (Asparagus creamy spaghetti)
Season 14, Anencephaly
Posted April 30, 2019 by admin
Ingredients:
10 cloves grated garlic
2 servings spaghetti pasta
2 tbsp margarine
1 tsp all-purpose flour
Grated parmesan cheese
1/2 cup fresh milk
1/2 cup evaporated milk
7-8 stalks asparagus (blanched, half of it chopped the rest, save for garnish)
HG Seaweed Salt
Pepper
Procedure:
In a non-stick pan, melt margarine over low-medium heat.
Sauté grated garlic until fragrant.
Add flour, this will serve as your thickener.
Pour in 2 kinds of milk.
Toss in chopped asparagus.
Toss in cooked spaghetti pasta.
Top with blanched stalks of asparagus and parmesan cheese to finish.