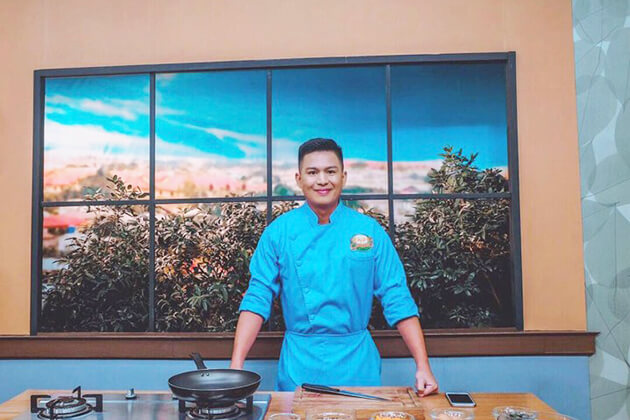 Healing Sangkap: Siopao-wer
Season 11, Baradong Ugat sa Puso
Posted October 29, 2018 by admin
Ingredients:
Siopao Dough:
4 cups flour
3 tbsp shortening or lard
2 tsp active dry yeast
3/4 cup sugar
1 1/4 cup warm water
1/4 tsp HG Seaweed Salt
Filling:
1 white onion (minced)
2-3 boiled egg whites
1 cup tinapa flakes
1/2 cup diced asparagus
1/2 cup diced carrots
1 bay leaf
2 tbsp vegetable oil
Sauce:
1/2 cup freshly squeezed Orange juice
1/4 cup freshly chopped wansoy
2 tbsp HG Honey
1/2 cup mashed ripe avocado
Procedure:
Soften yeast and 1 tablespoon sugar in lukewarm water. Set aside for from 10 to 15 minutes.
Mix together sugar, salt, and oil in a bowl. Add softened yeast. Add half of the flour and mix well.
Add remaining flour and continue mixing till well blended; knead on floured board until smooth.
Shape the dough into a ball and place in a greased bowl. Grease surface of dough.
Cover with wet cloth and let rise for from 30 to 40 minutes in a warm place.
Punch down dough, divide it into 90 grams pieces (or just divide it into 8 pieces), form into balls and let them rise again for 30 minutes.
Make the filling by sautéing all the filling ingredients.