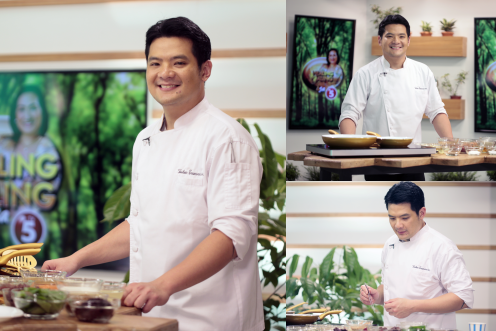 Healing Sangkap: Laswa A Ala Healing Galing
Season 4, Dengue
Posted June 28, 2016 by admin
Ingredients:
1/4 cup Red onions, chopped
4 pcs Garlic, crushed
1/2cup Papaya, diced
1cup Gabi, diced
1/4 cup Gabi roots
1cup Red camote leaves
1 cup Tawa tawa
1/4 cup Malunggay leaves
Dried shrimp (hibe) as needed
Seaweed Salt to taste
Water as needed
In a pot, put red onions, garlic, papaya, gabi. Season with enough seaweed salt and dried shrimp them gently pour water. Bring to a boil, simmer and cover for a few minutes or until vegetables are tender. Add the rest of the ingredients, check seasoning and serve immediately.