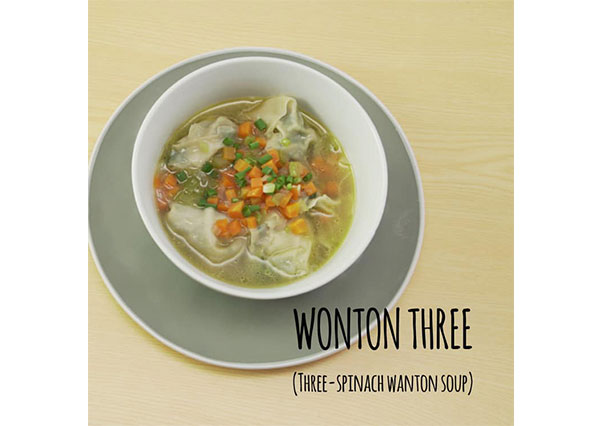 Healing Sangkap: WONTON THREE (Three-spinach wanton soup)
Season 14, Henoch-Schonlein Purpura
Posted April 30, 2019 by admin
Ingredients:
1/2 cup alugbati leaves (blanched and chopped)
1/2 cup spinach leaves (blanched and chopped)
1/2 cup kangkong leaves (blanched and chopped)
1/3 cup chopped spring onion
1 egg (beaten)
2 cloves garlic (grated)
1 cup lean pork giniling
1 tbsp flour
HG Seaweed Salt
Pepper
Wanton wrapper
Fried garlic as topping (optional)
Soup:
3-4 cups chicken stock
1 white onion (minced)
1/2 cup carrots (diced)
1/2 cup celery (diced)
1 bay leaf
1 tbsp Vegetable oil
HG Seaweed Salt
Pepper
Procedure:
Make the stock/soup: sauté onion celery and carrots in vegetable oil over medium heat.
Add bay leaf. Season with a little seaweed salt and pepper. Let it simmer.
Make the wonton, combine all the wonton mixture in a bowl, season then stuff in the wrapper. Slowly drop it in the simmering stock and let it cook for 7-10 minutes.
Serve with chopped spring onion on top and some fried garlic (optional).