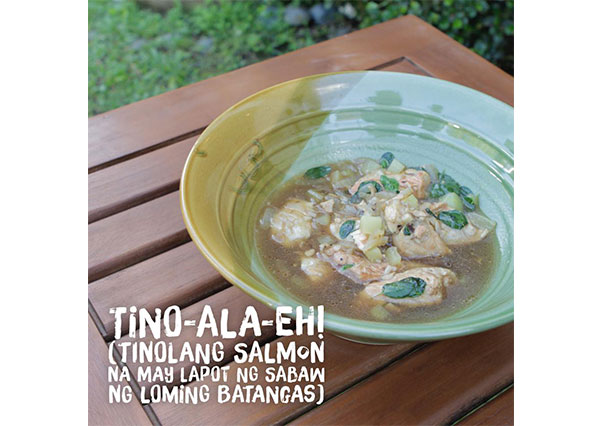 Healing Sangkap: TINOALA-EH! (Tinolang salmon na may lapot ng sabaw ng loming batangas)
Season 14, Kidney Cyst
Posted April 30, 2019 by admin
Ingredients:
1/3 kilo salmon fillet
1/2 cup malunggay leaves
1/2 cup diced sayote
1 white onion (minced)
3-4 cloves garlic (minced)
Tanglad
3-4 cups (pinagkuluan ng malunggay)
1 tbsp cornstarch dissolved in 1/4 cup water
1 tbsp vegetable oil
HG Seaweed Salt
Pepper
Procedure:
In a casserole heat some vegetable oil over low-medium heat.
Sauté onion, garlic and tanglad.
Stir in salmon fillet. Cook for another minute over the same heat.
Season with seaweed salt and pepper.
Pour in malunggay stock. Add sayote. Cover and let it simmer for 7-10 minutes over medium heat.
On the last minute add the malunggay leaves. Serve!