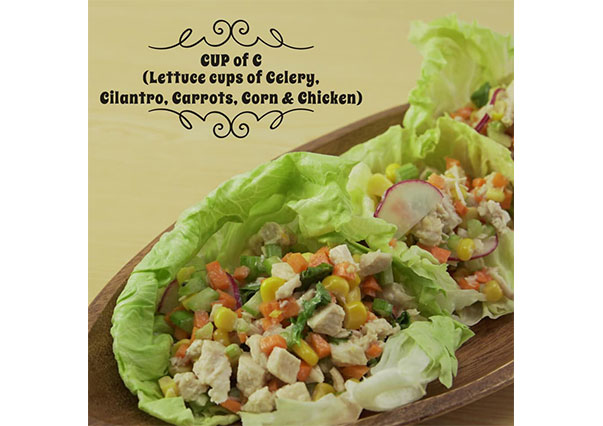 Healing Sangkap: CUP of C (Lettuce cups filled with Gulay)
Season 14, Multiple Cysts
Posted April 30, 2019 by admin
Equipment needed:
Electronic hand mixer
Stainless bowls
Light orange mayo:
2 raw egg yolks
1 cup light olive oil
2 tbsp fresh orange juice
1/2 tsp finely minced orange rind
1 tbsp water
HG Seaweed Salt to taste
Ingredients:
1 medium sized iceberg lettuce
1/3 cup red radish (sliced thinly)
1/2 cup celery (small dice)
1/2 cup carrots (small dice)
1/2 cup corn (small dice)
1/2 cup boiled chicken breast (small dice)
1/4 cup fresh cilantro leaves
Procedure:
Make the light orange mayo, at room temp in the stainless bowl, combine egg yolks and water, season with a little seaweed salt.
Blend the mixture while slowly pouring the oil.
Finish with orange juice and rind.
Toss with the rest of the ingredients and spoon a serving on your lettuce cups.