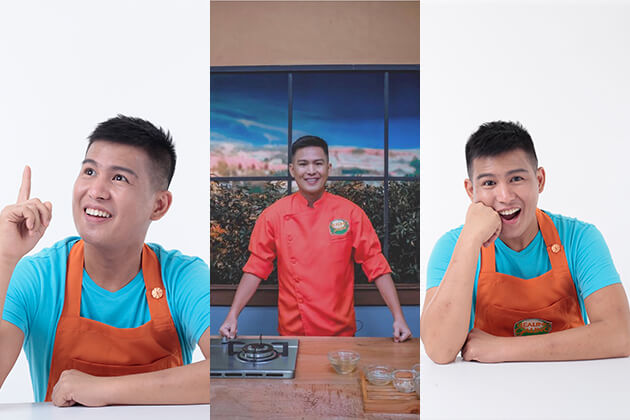 Healing Sangkap: CHICHA-SHROOM (Shiitake mushroom chicharon with purple dip)
Season 12, Para-Aortic Lymph Nodes
Posted October 29, 2018 by admin
Equipment needed:
Metal rack
Chopsticks
Parchment paper
Paper towels
Ingredients:
For the batter:
1 egg (beaten)
1-2 cups (ice cold water)
1 cup all purpose flour (sifted)
Seaweed salt
Pepper
2 handfuls of fresh shiitake mushrooms
Vegetable oil for deep frying
Fresh flat leaf parsley for garnish
Purple dip:
1/3 cup grated beetroot
1 tbsp grated gabi
1/3 cup grated labanos
1 cup fish stock
1 thumb of ginger
1 tbsp honey
2 cloves grated garlic
HG Seaweed Salt
Pepper
Procedure:
1. Prepare batter by combining all its ingredients.
Dredge trimmed shiitake mushrooms in batter and let excess liquid drip in a metal rack.
Deep fry in vegetable oil for 3-5 minutes until golden brown. Drain excess oil in paper towels.
In a small non-stick pan, prepare the dip but simmering all ingredients together. Adjust seasoning to your own taste.
Plate and serve.