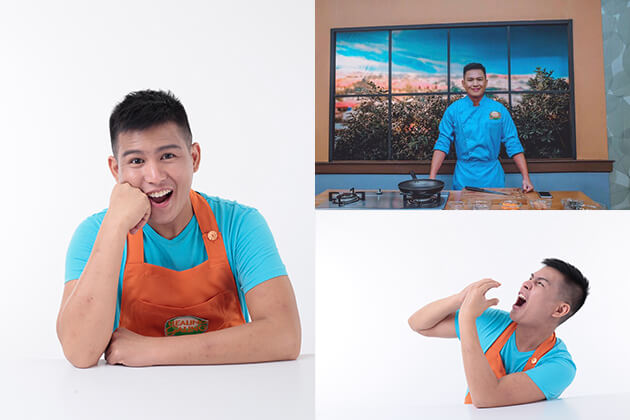 Healing Sangkap: Springkamas Roll
Season 8, Psoriasis
Posted September 7, 2017 by admin
Equipment Needed:
Martini glass
Silicon brush
Chopsticks
Ingredients:
1/2 cup singkamas (julienned)
1/2 cup carrots (julienned)
1/3 cup fresh wansoy leaves
1/2 cup cucumber (julienned)
1 cup rice noodles / sotanghon
3-4 pcs rice paper wrapper
Seaweed/ nori for garnish (toasted and cut into fine strips)
Sauce:
Pinch of Healing Galing Seaweed Salt
Pinch of pepper
1/4 cup Healing Galing Honey
1/3 cup freshly squeezed orange juice
1/4 cup aloe vera
Procedure:
Make the sauce in a small mixing bowl then season and set aside.
Prepare the roll: using a silicon brush, damp the rice paper wrapper with warm water.
Arrange the filling accordingly, making the singkamas/turnip the dominant ingredient.
Roll and cut into bite size pieces.
Serve with the pre-made dipping sauce.