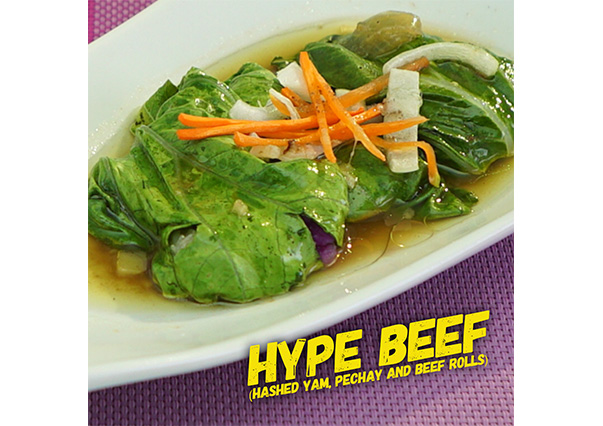 Wellness Recipes: Sciatica
Posted May 28, 2018 by admin
WELLNESS RECIPES ni Chef Jeremy
RECIPE: "HypeBeef" (Hashed yam, pechay and beef rolls)
Equipment needed:
Ingredients:
Boiled patatas, diced
Boiled ube (yam), diced
Carrots, julienned
Large pechay leaves
Beef brisket or beef tendon
Garlic
Garlic
Pepper
HG Seaweed Salt
Onion
Bayleaf
Procedure:
Boil beef brisket or tendon with garlic, pepper, seaweed salt and onion. Cook until tender.
Remove beef and set soup aside.
Take pechay leaf and wrap beef, potatoes, yam and garlic.
Steam for 4-5 minutes.
Serve with soup.