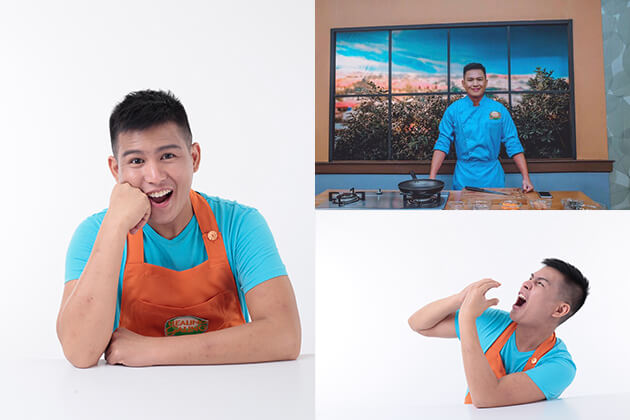 Healing Sangkap: Soup-Popeye (Spinach with Alugbati Soup)
Season 10, Tongue Mass + Thyroid Condition
Posted February 20, 2018 by admin
Equipment needed:
Ingredients:
1/2 cup spinach leaves
1/2 cup alugbati leaves
1 medium sized potato peeled and diced)
4-5 cloves garlic (minced)
1/2 white onion bulb (minced)
1 celery stalk (minced)
1/3 cup carrots (minced)
1 egg (just the egg whites)
1/3 cup onion leeks (chopped very thinly for garnish)
Seaweed salt
Pepper
Vegetable oil 
2-3 cups water 
Procedure:
In a small stock pot, sauté onion, celery and carrots in vegetable oil over low-medium heat.
Add garlic and sauté until fragrant. Cook for another minute and reserve a spoonful of this flavor base (for garnish)
Add potato and cook until fork tender.
Add greens and sauté for another minute. Season with seaweed salt and pepper.
Add water and simmer for another minute. Turn of off the heat.
Transfer in a blender and purée mixture.
Bring it back to the pan and add egg whites. Simmer for a few seconds before plating it piping hot.