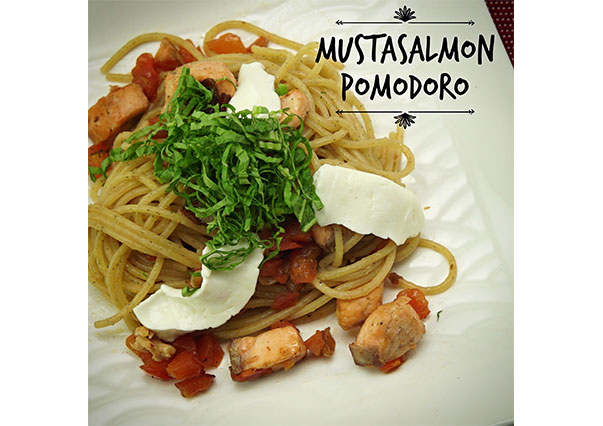 Wellness Recipes: Uterine Prolapse
Posted November 26, 2018 by admin
WELLNESS RECIPES ni Chef Jeremy
RECIPE: MustaSalmon pomodoro (Salmon pomodoro pasta with mustard greens)
Ingredients:
2-3 servings spaghetti pasta (malunggay variant)
1 cup salmon fillet (diced)
1 cup native tomatoes (seeded and diced)
12 cloves garlic (sliced thinly like garlic chips)
1/2 cup mustasa leaves (chiffonade)
1/2 cup freshly squeezed orange juice mixed with 2 tbsp HG honey
1 cup kesong puti
Vegetable oil
HG Seaweed Salt
Pepper
Procedure:
Cook pasta in boiling water until al dente. Strain and set the pasta water aside.
In a non-stick pan, sauté garlic in vegetable oil until fragrant.
Add salmon and sauté until almost thoroughly cooked.
Season with a little seaweed salt and pepper.
Toss in diced tomatoes sauté for a minute, add some of your pasta water, and cover with a lid. Simmer for 2-3 minutes over low heat.
Pour in the orange juice mixed with honey. Stir then turn off the heat.
Toss with your cooked pasta. Serve with mustasa leaves and kesong puti.