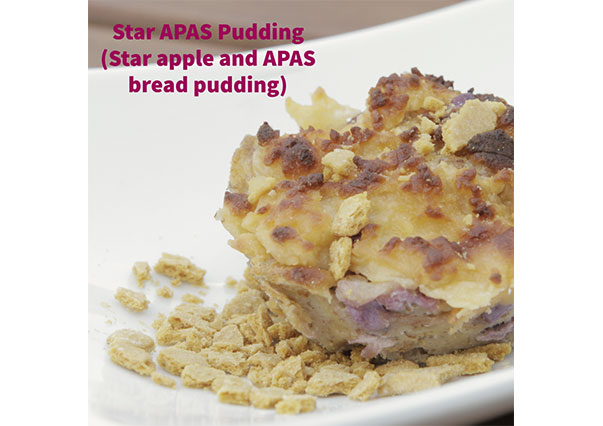 Healing Sangkap: Star APAS pudding (Star apple and APAS bread pudding)
Season 14, Healing Hiling Pahabol
Posted April 30, 2019 by admin
Equipment needed:
Mini muffin llanera
Oven toaster
Ingredients:
1/2 cup star apple meat (roughly chopped)
2 slices sugar free bread (cut into chunks)
1/2 cup evaporated milk
1/2 of 1 beaten egg
Grated cheese as topping (any easy to melt cheese)
Crushed APAS from Batangas as topping
Honey to drizzle
Stevia as garnish
Procedure:
Combine milk and eggs and pour it on the rest of the ingredients set inside the llanera.
Top with grated cheese and pop in oven toaster until thoroughly cooked, about 8-10 minutes over medium heat.
Top with crushed APAS from Batangas as a finishing touch.