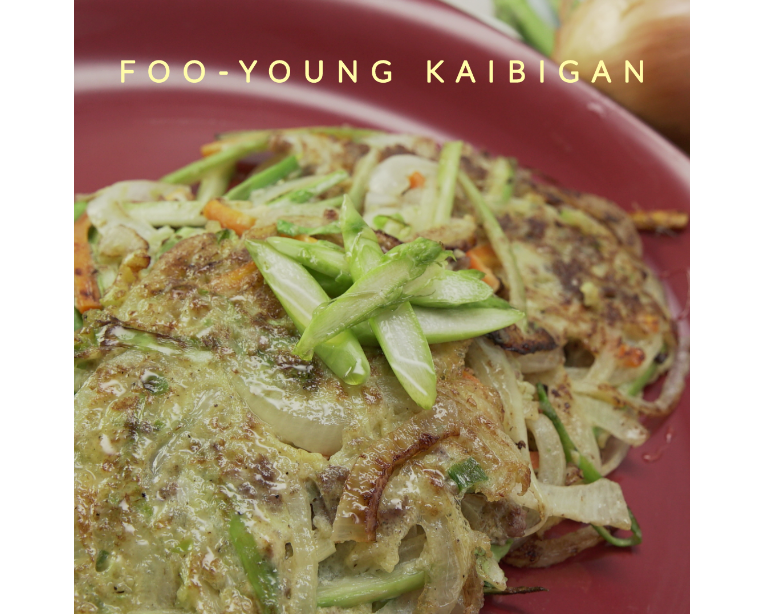 Healing Sangkap: FOO YOUNG KAIBIGAN
Season 17, ANXIETY
Posted January 23, 2020 by admin
Equipment needed:
Clear mixing bowl
Nonstick pan
Turner
Ingredients:
2 eggs beaten
1/2 cup chopped onion leeks (pinky finger sized)
1/3 cup julienned carrots
1/3 cup julienned cabbage
1/3 cup cooked ground pork
1 white onion (julienned)
1 cup julienned asparagus (blanched)
1 tbsp honey
1 tbsp freshly squeezed orange juice
1 tbsp HG Seaweed salt (combined with 3 tbsp of water)
Pepper
Vegetable oil
Procedure:
1. Make the sauce: combine dissolved seaweed salt, honey, fresh oj. Season with some pepper.
2. Combine with the rest of the ingredients in the clear mixing bowl.
3. Pan fry in some oil until cooked on both sides.
4. Serve with a reserved garnish of blanched julienned asparagus on top.